COVID-19 Update: New Cases Approach 1,540, Test Positivity Rate at 15.29%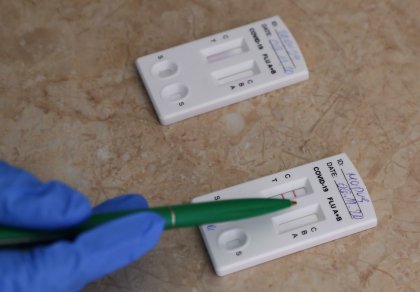 February 14 (BTA) - The number of confirmed COVID-19 cases in Bulgaria reached 1,036,825 after 10,061 tests identified 1,540 newly infected persons on Sunday, of whom 78.04 per cent are unvaccinated, according to data posted on https://coronavirus.bg/. The test positivity rate now stands at 15.29 per cent.

The active cases are 259,904. Currently, the hospitalized patients number 6,236, including 616 in intensive care. Of the 203 new hospital admissions, 90.64 per cent are not vaccinated.

Another 3,148 COVID patients recovered over the last 24 hours, bringing the total to 744,170.

Forty-five fatalities were reported (93.33 per cent of them were not vaccinated), and the death toll now adds up to 34,404.
Source: Sofia